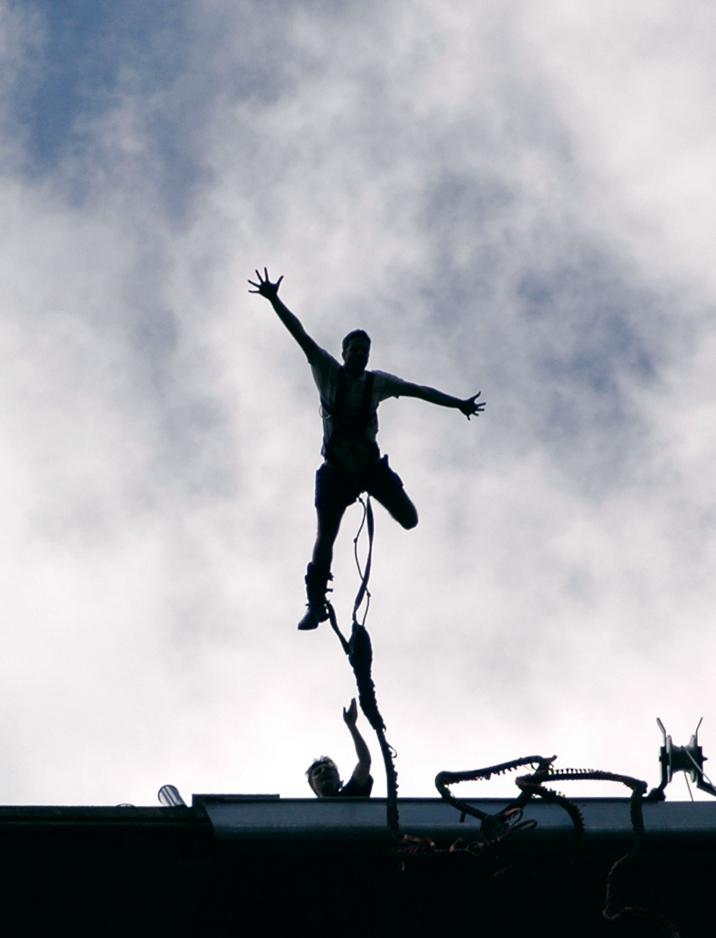 BUNGEE CENTER
VEGLIO BUNGEE CENTER
1st Bungee Center in Italy: since 1994, bungee jumping from the 152 meters Colossus bridge in Veglio-Mosso (Biella).
BUNGEE ENGINEERING
BUNGEE ENGINEERING
R&D, design and production of Bungee Cords for any ride: Ejection Seat, Bungee Trampolines, Bungee Jump, Theaters and Shows.
BUNGEE.IT
Exploring Outdoor S.r.l. is the first professional Italian organization that introduced Bungee Jumping in Italy. We produce products for entertainment, industry and applied research wherever there is the possibility of exploiting the elastic cord strength. Now our Company has 3 main branches: Bungee Jumping (our Bungee Center), Bungee Cords product and sale, Bungee and extreme activity for Events. Bungee.it is a trademark of Exploring Outdoor srl.
Tailor-made solutions
Didn't find what you were looking for?
HUMAN BUNGEE SLING SHOT
The new dimension of fun! From 0 to 100 km/h in half a second!

PARCOAVVENTURA.IT
We design, build and manage acrobatic ways between the trees or among artificial poles. Visit our website to know everything about the Adventure Parks.