What can you do before or after the jump?
La Baitanella – Le Piane – Veglio
Just above the Bungee Center, in the locality of Le Piane, with a beautiful view of the surrounding mountains and plains, there is an ancient 19th century cabin with 2 cozy bedrooms, both with private bathroom, and 1 mini-apartment with small kitchen, for a total of 9 beds. The Inn is a Bed & Breakfast with breakfast, but it is also a restaurant, where it is possible to enjoy an excellent dinner, if you come from far away and prefer to sleep in the area the night before.
To book: +39- 015.748158 / + 39- 338.6646072 / +39- 333.5422128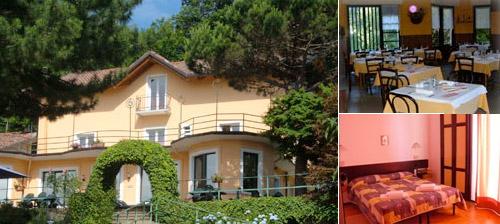 Hotel Restaurant il Castagneto
Few km from Colossus Bridge, in Trivero, you can find the Hotel "Il Castagneto", with 20 rooms and a beautiful view of the terrace.
L'Erbavoglio
Nice and cosy roadhouse, to get a snack or spend a beautiful week end.
For prices and reservations call +39 – 015 745216 / 393 8213 026
B&B Gli Eremiti
The B&B "Gli Eremiti" offers 10% of discount for the jumpers (you have to show your bungee reservation).

B&B L'Ovest – Biella
The Bed and breakfast is located in the peaceful medieval borough called Piazzo, the Biella historical district.